This is a list of documents that you might need when working with us. EULA(AGB) and our standard contracts will follow soon, until then: Feel free to ask for individual versions.
Anfrage zur Texterstellung – Article/Study Request (German)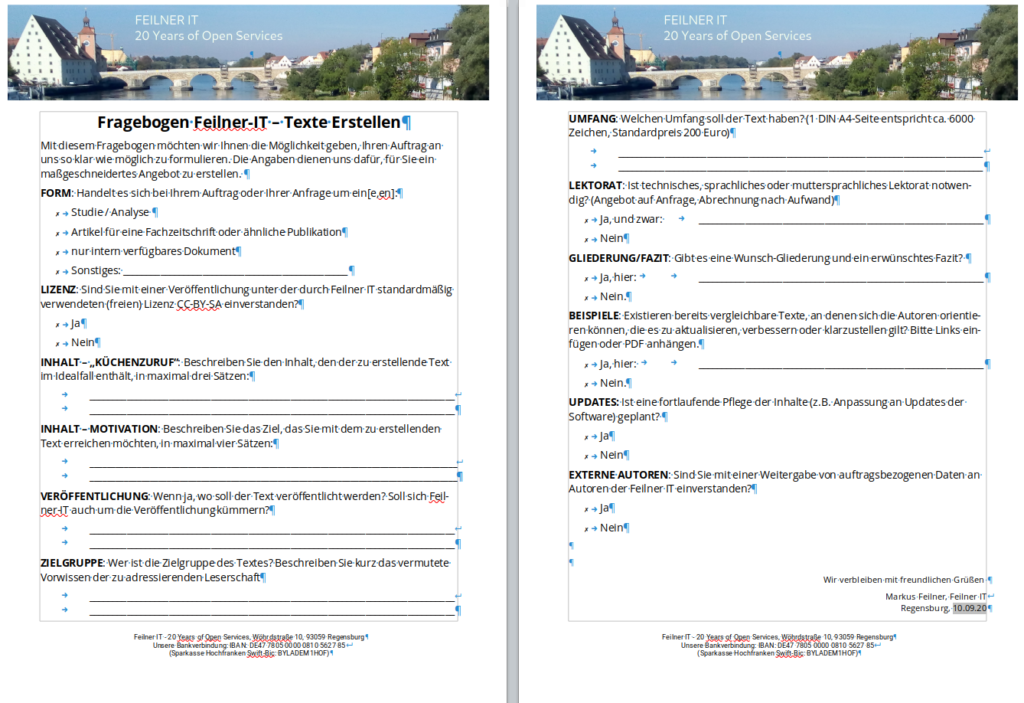 Tariffs – Preisliste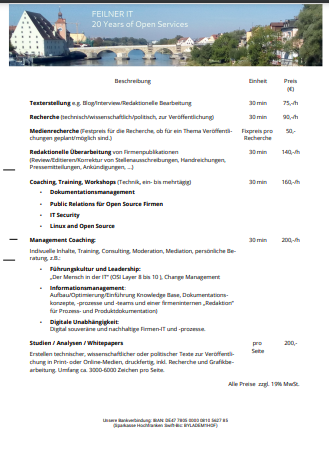 If you are interested in our services, here's our current price list valid as of May 1, 2021 (PDF). Feel free to ask us if you have any questions. We offer special rates for combinations or for long-term agreements.
Ask us, we will find the perfect solution – because we are interested in content and quality.
Hours' List – Stundenzettel
Master Contract Template (German)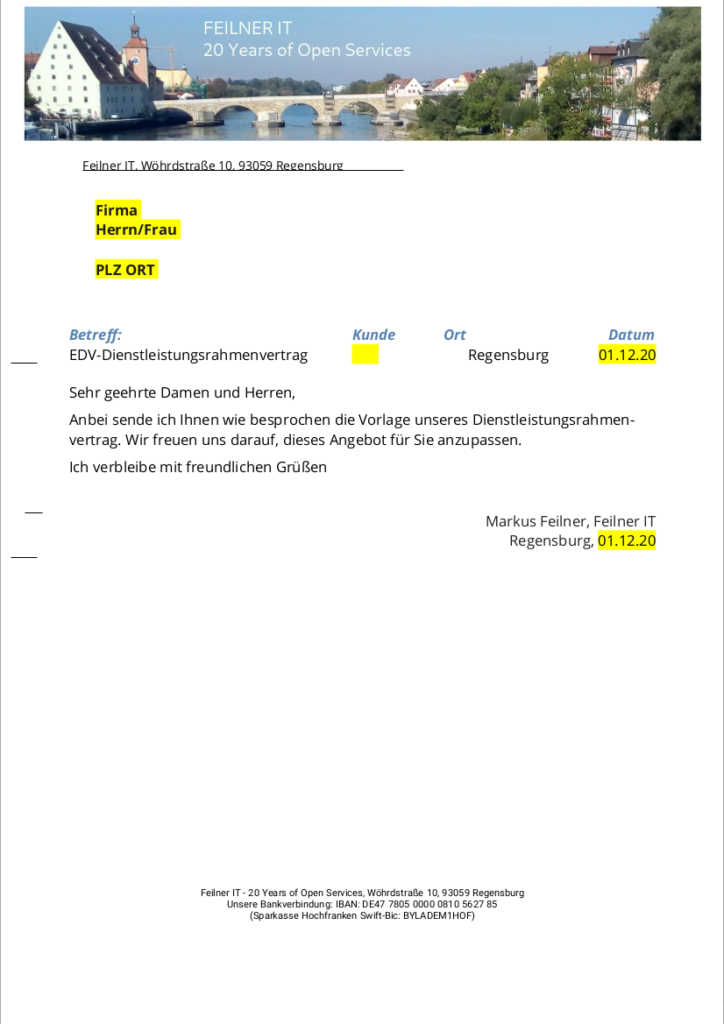 Here's the master contract agreement (PDF) from Feilner IT. Have a look inside this template, if you wonder how we could work together. Feel free to ask about our hourly rates and discounts, these depend on amount, topics and skill levels of the consulting requested. The template is written in German language.
Provisionsvereinbarung (German)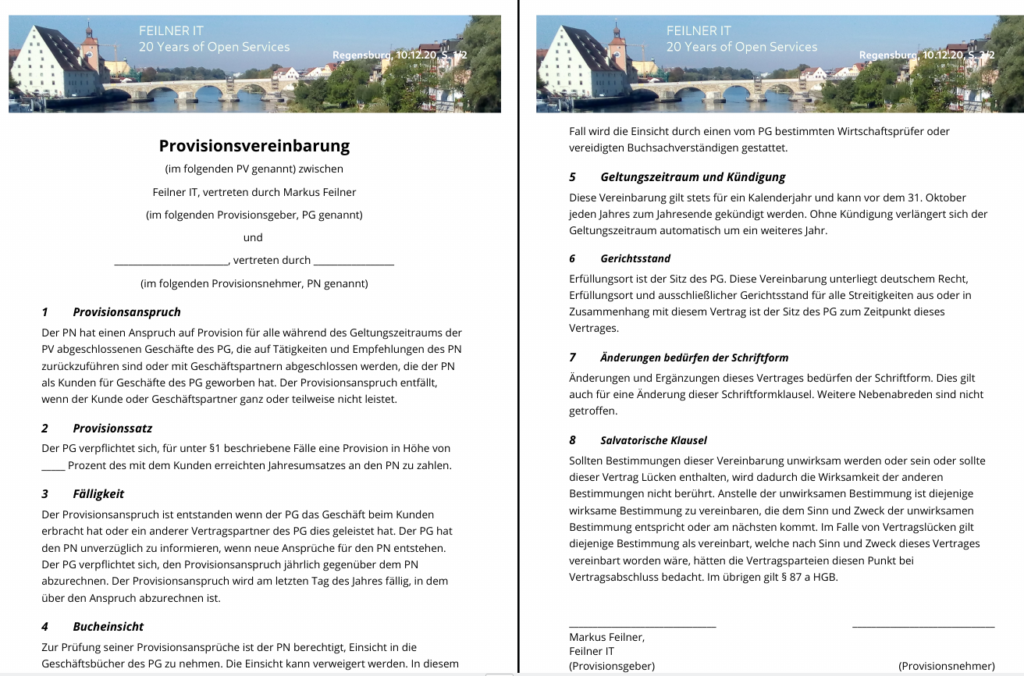 This agreement specifies how we work with recommendations and referrals. If you bring customers to Feilner IT, here's how you can benefit.
To Translate or not? When?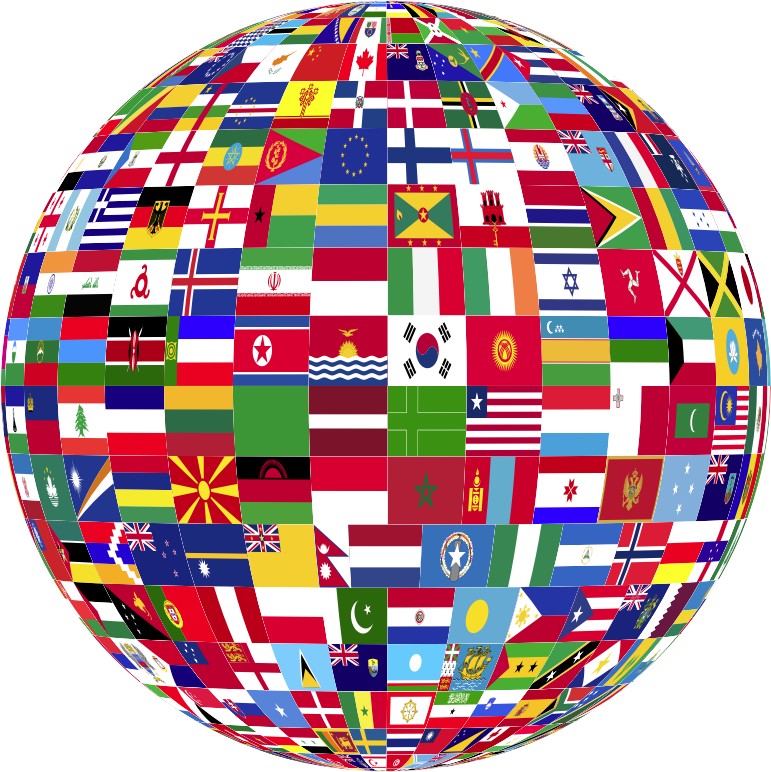 Permit A38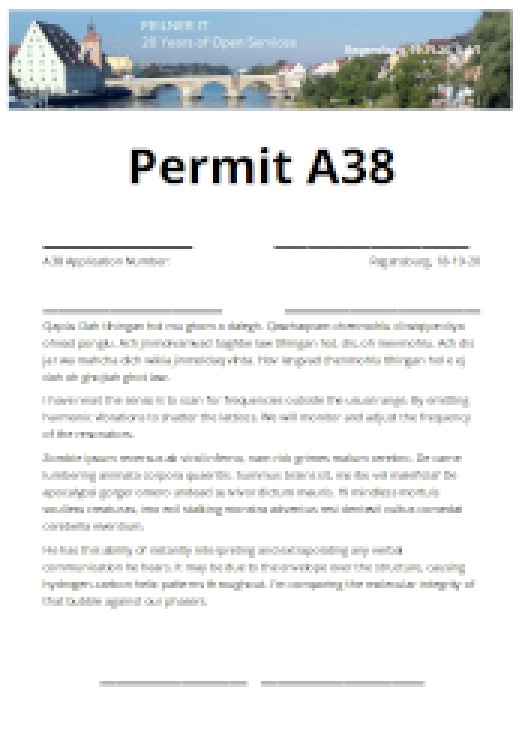 Permit A38 (Passierschein A38): Use this form to obtain universal technical information from your developer anytime, anywhere. Your documentation experts will love it, because their work will be so much more efficient. And it's a constant in the world of Agile Recursive Documentation. Got trouble with the form? Contact us.
Software used, licenses chosen, tools at work and the law.
Please mind: We are exclusively using software, licenses and tools that are in compliance with the Europoean GDPR (DSGVO) and that follow the Schrems I & II – decisicons (Safe Harbour/Privacy Shield). As a default all our writings are published in accordance with CC-BY-SA. We will not provide Microsoft Documents, but PDF, ODT and similar formats are available. If your compliance or setup requires different solutions, let us know – we will find a way.
Feilner IT is using Libre Office, Nextcloud, Linux Operating Systems and Desktops like KDE, LXDE, Gnome and similar Open Source Software. We love and use SUSE, Debian, Red Hat and Arch Linux systems. An we refrain from using proprietary software wherever and whenever possible.